Welcome to this week's edition of the Blue Rock report. As you might have noticed, I completely skipped last week—partly by choice and by coincidence. Aside from the crazy 5-4 1-hit finish, there was nothing too notable to come from the road trip. The next few articles might be a little brief, but only because I am working on big project for RFR, so stay tuned!
Back home, then on the road again. After taking the series against the Frederick Keys, the Blue Rocks returned home for a short 3-game weekend series against the Mudcats. Even though the bats woke up a little, it was pitching from top prospects Brady Singer and Jackson Kowar that stole the show.
Here is the game by game recap from this past week:

Best Pitcher:
There were two performances that I truly could not decide between, so I am choosing both.
Brady Singer on 5/3: (5 IP, 3 H, 2 ER, 1 BB, 7 K). This outing looked and felt as if it was going to be a mess in the first inning. A few unlucky defensive errors and an un-timely extra base hit had me thinking this game would be over before it began. But Singer did something beautiful—he settled down and recovered. The rest of the game was lights out; throwing a 1-hitter in the next four innings. My only gripe was his fastball command. But then again, his fastball to off-speed combination was deadly; and the lighting speed at which Singer works did not give Carolina hitters a second to breathe. If there are a few more like this one, he will not be in Wilmington much longer.
Jackson Kowar on 5/4: (6.2 IP, 7 H, 0 ER, 1 BB, 7 K). For the entirety of his time on the mound, the only thing running through my mind was; "he will not be in Wilmington this summer". Kowar is finally getting comfortable with his curveball, and is very disciplined in how he mixes in off-speed. His start caught a small snag in the 4th inning, but he worked out of the mess unlike many times prior (read more about it below). He displayed very confident body language—and managed to keep control of his pitches despite men on base. Although he was very predictable in his pitch selection (every strikeout was a fastball to off-speed combo), it was location that really had hitters fooled.
These two were my favorite strikeouts on the night. The first was a 3 pitch K, where Kowar went fastball on the second pitch and curveball on the third. The second picture is the best example of his north-south movement, as well as pitch selection. Here, he went curveball on the 2nd pitch, fastball on the 3rd and back to the curveball on the 4th.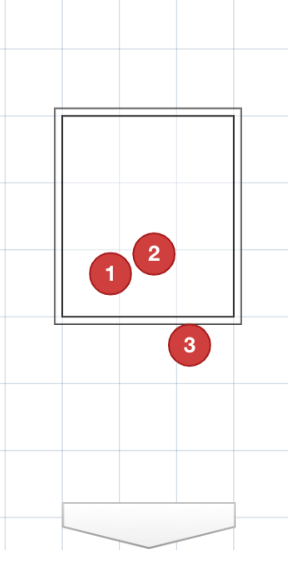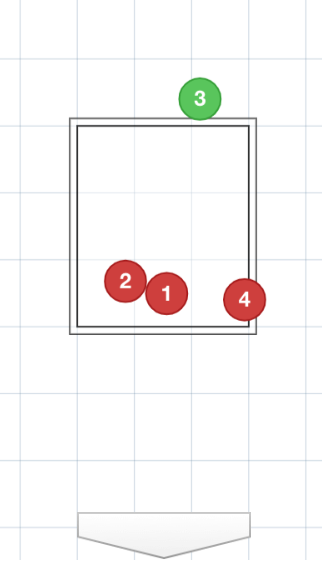 His velocity increased throughout the game as well, topping out at 99 going on close to 100 pitches. The first thought that came to my mind–Luis Severino.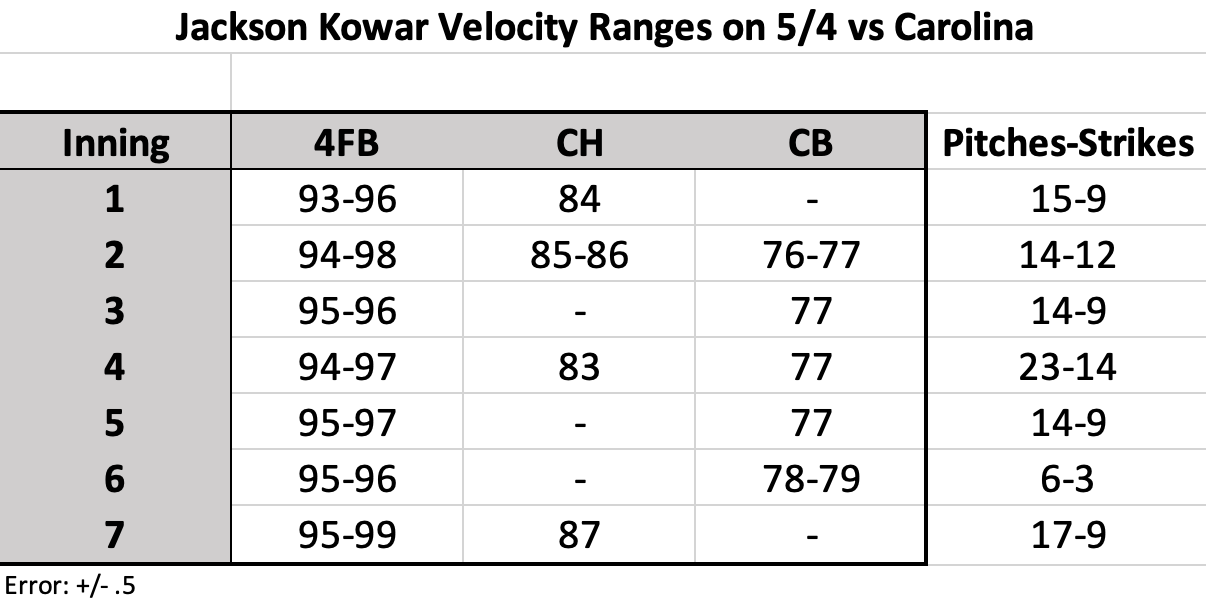 Hot Hitter:
Brewer Hicklen. Since I did not want to leave this category blank for the second article in a row, I will give it to Brewer. While his standard batting line in the last ten games is nothing terribly impressive (1 HR, 2 RBI), he is hitting .323 and averaging a little over one walk per game. For what it is worth, he also has a BABIP of .367 (good for second on the team) this season, and that includes his slow start. If he continues to hit this way, the numbers will hopefully come as the offense wakes up.
Transactions:
New Rocks
Friday, 5/3
-C Stephan Vidal assigned to Wilmington from AZL Royals
-LHP Josh Mitchell assigned to Wilmington
Vidal was signed by the Royals after going undrafted last year. He slashed /.286/.375/.310 in 46 PA last season in rookie ball. He played 2 years at a small D1 school after transferring from JUCO. He was electric his senior year, slashing .335/.449/.527 with 6 HR and 35 RBI in 201 PA.
Mitchell came from extended spring training, after spending the end of last season on the injured list.
Moving up
Friday 5/3
-OF Blake Perkins and LHP J.C Cloney assigned to NW Arkansas.
The Promising
Jackson Kowar in the 4th Inning on May 4th. I have previously mentioned Jackson Kowar's command issues—especially with men on base. While one inning is not necessarily an indication that he has turned the page completely, it sure is a step in the right direction. Kowar found himself with men on first and second and no outs. He worked a 4 pitch strikeout, a fly out on an 0-1 count and a strikeout on a 3-2 count. Granted, there was a wild pitch that got the runners to 2nd and 3rd—but it was the only blemish. If anything, this displayed that he can calm down, and fire a few good pitches in there under pressure. This inning, in my opinion, defined his shutout outing on Saturday night. He is maturing before our very eyes, and it is beautiful.
The Worrying
Team Batting Stats. It is fair to say that the offense this season has been largely underwhelming. They are collectively batting .196, which is good for last in the Carolina League. The amount they strikeout is not much better, with a collective strikeout rate just short of 30%. They are last in the league in RBI's, as well. Without the fantastic pitching that the team has had so far this season, there is no possible way that they would be over .500. Bats: WAKE UP.
Thats all for now, check back next week where I will hopefully have more positive news on the offense.
Photo Credits: PLPhoto2015 (@PPhoto2015)