I was nervous at first. Stepping into the ocean for the first time can be intimidating for any kid, let alone one that had never seen so much water. The most water I had ever seen was on our family weekends at Stockton Lake, where you could see the opposite shore 100% of the time. This time, you could only see the horizon, where the sky met with the water in the distance. I was surprised by how powerful the waves were. I had watched them build to a crest and crash into unsuspecting swimmers all morning and I was hesitant to join them.
Finally I got up the nerve to observe from ankle deep water; then from knee deep; waist deep. Eventually I was out far enough to be at the mercy of the MONSTER three-foot waves, fully experiencing the entirety of what the ocean had to dish out. I felt prepared to take one of these assured world record waves head on. As one came at me, I put my shoulder into it as if I was Pete Rose bulling his way through a catcher at home plate.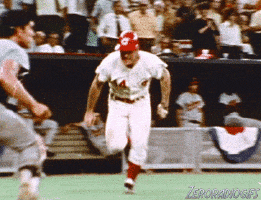 The wave took me off my feet and sent me reeling back to shore with a nose full of salt water and an ass full of sand dollars. It was then I learned the hard lesson that, hey, waves are powerful things. Let's talk more about waves, shall we?
This time last year, Royals fans had watched the previous wave of prospects develop, make a couple of playoff runs, win a championship, and go their separate ways. We had lived the dream for a couple years and now wondered when we'd be able to return to dreamland. We began looking for hope in the farm and there wasn't much to be found. Still we clung to the front office and their beloved process like Rose from Titanic.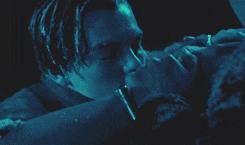 Fast forward to now, after two solid draft classes and some big developmental leaps, the next Royals wave is beginning to take shape, and it might be something special too.
This time of year, baseball writers all over are putting together their top prospect lists, in order to predict how powerful each team's approaching wave could be. We here at Royals Farm Report have concluded our own and I think you should go check it out if you haven't done so already.
I always like seeing the different lists to figure out just how special our guys can become. A few of my favorites are MLB Pipeline, Baseball Prospectus, Baseball America ($), and Prospects Live. While going through each of their lists, I noticed that there isn't a lot of overlap; one list's top three are different than the next, which is different from the next and so on. In that variance lies the hope that fans have been looking for.
| | | | | | |
| --- | --- | --- | --- | --- | --- |
| PLAYER | BP | BA | PL | MLB | RFR |
| BRADY SINGER | 4 | 1 | 2 | 1 | 2 |
| KHALIL LEE | 2 | 2 | 3 | 2 | 4 |
| MJ MELENDEZ | 3 | 6 | 1 | NA | 1 |
| JACKSON KOWAR | 5 | 4 | 4 | NA | 6 |
| DANIEL LYNCH | 8 | 3 | 7 | NA | 3 |
| NICKY LOPEZ | 6 | 5 | 6 | NA | 5 |
| SEULY MATIAS | 1 | 8 | 9 | NA | 7 |
| NICK PRATTO | 7 | 7 | 5 | NA | 8 |
| KYLE ISBEL | 10 | 9 | 8 | NA | NR |
| KRIS BUBIC | 9 | 10 | NR | NA | NR |
| MICHAEL GIGLIOTTI | NR | NR | NR | NA | 9 |
| CARLOS HERNANDEZ | NR | NR | 10 | NA | NR |
| YEFRI DEL ROSARIO | NR | NR | NR | NA | 10 |
Without having MLB Pipeline's 2019 list (set to release February 20) we see that there are already 13 different players that make at least one of those top 10 lists. The system isn't super deep so the 13 players isn't THAT many, but the hope lies in the fact that there are 3 different players considered to be THE top prospect (Singer, Matias, and Melendez).
Now the haters (of which there are many) might be saying "Just because they're the top prospect doesn't mean they are anything to write home about". To them I say "nay, hold thy tongue". Of those 13 players, 5 of them end up on someone's Top 100 prospects lists in all of baseball. (Singer, Lee, and Melendez made 2, Lynch and Matias each made 1; I included Keith Law's Top 100 list).
So there are players with actual baseball-wide top 100 prospect projections in this organization, and if you think of it like paper-rock-scissors, all of them can be that special. Singer might be the best prospect according to Baseball America and MLB Pipeline reflected by them putting him in their Top 100 lists. But RFR and Prospects Live think that Melendez will be the man while making the BP and PL Top 100 list and getting the "Catcher with the Highest Ceiling" designation from MLB Pipeline. But wait, Baseball Prospectus also thinks Seuly Matias is the top prospect and he's in their top 100.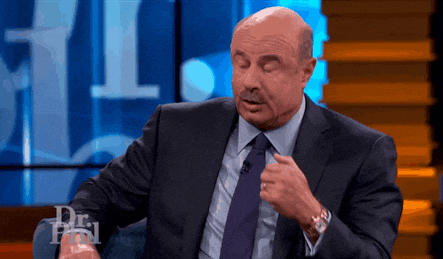 Now that we're all thoroughly confused, let's muddy the waters further. We established the spectrum and looked at the top of it, now let's talk about the rest of the players getting love. Daniel Lynch made Keith Law's Top 100 list after his strong showing last year. Nick Pratto was MLB Pipeline's #6 best 1B prospect while also showering him with the honors of "Best Bat" (tied), "Best Arm" (tied), and the "Highest Ceiling" of the group. Nicky Lopez might be the closest to the majors of this group and I'd bet we see him up with the big league by August/September 2019. Some scouts believe Jackson Kowar is the safest bet to be a good starting pitcher in the organization. MLB Pipleine recently named Kyle Isbel as a potential breakout candidate this year.
There's excellent talent in the system and much like a building wave moving towards a rural Missouri boy, that is becoming more and more clear as these prospects get closer and closer to the show. I think at this time next year, we could be talking about the Royals having as many as 6 top 100 guys in the organization. And I'm looking forward to seeing the wave crash into us all. Cheers to salty noses and sand dollar-y asses!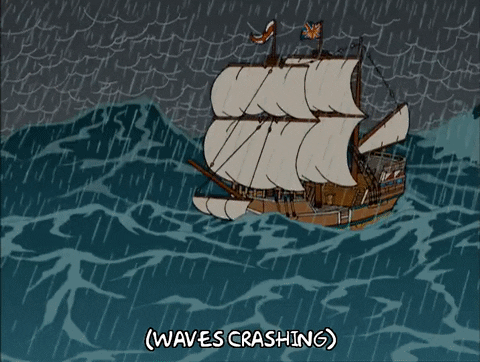 Photo Credits: PLPhoto2015 (@PPhoto2015)