The 2017 trade deadline was encouraging. The Royals struck a deal with the San Diego Padres that landed them three much-needed arms: starting pitcher, Trevor Cahill (RH); relief pitcher, Ryan Buchter (LH), and relief pitcher Brandon Maurer (RH).
Further, they reunited with Melky Cabrera, by acquiring him from the Chicago White Sox.
Noteworthy in all of this is that Dayton Moore really didn't have to give up much in terms of valued prospects. The Royals approached the deadline needing a starting pitcher, some bullpen reinforcements, and a steady bat to help a somewhat inconsistent lineup. Check, check and check.
This is why we love Dayton Moore. Well, that and back to back World Series, including a championship.
Sadly, it's the move the Royals are unwilling to make that is going to cost them—Alex Gordon to the bench.
No one wants to say it because he's so beloved, and I fall into that group too, but it is beyond time to make this happen.
Look, I was among the 100,000 Kansas Citians in The K to watch Alex Gordon's MLB debut on Opening Day, 2007. Yes, Kauffman Stadium's capacity 37,903, but I don't think I've met a local Royals fan that hasn't claimed to be at that game.
For those who were really there, I'm sure the memory is still crystal clear. Our prized prospect, a left-handed hitting third basemen, hailing from just three hours north in Lincoln, Nebraska, was making his debut on Opening Day. The opponent? Curt Schilling and the Boston Red Sox.
For Gordon, it really was a made-for-movies introduction to MLB and Kansas City…almost. He got a first inning at-bat, bases loaded and two out. Pitted against one of the best pitchers in all of baseball in Schilling, Gordon put up one hell of a fight. It was a good pitcher/batter back and forth, with Gordon running the count full on Schilling, fouling off some tough pitches along the way. In the end, Gordon lost that battle, and struck out.
However, Gordon's performance in 2017 is worthy of a demotion to the bench. His batting average is just a hair above .200, and he's being out-slugged by Alcides Escobar of all people.
I'll be honest, when the Royals acquired Cabrera last week, I filed it in the back of my mind that this might be Gordon's replacement for the rest of the year. Instead, the Royals decided to bench Jorge Bonifacio, a rookie who has been fairly productive, batting .258 with 14 home runs for Kansas City after starting the year in AAA Omaha.
I wasn't a fan of the move, but at the same time knew the Royals would give Gordon all the time in the world before benching him. But how long is "all the time in the world?"
It is obviously not 375 woefully bad at-bats, because that's what we've been witness to in 2017.
How about 771 at-bats? That's all of 2016, and what he's done so far in 2017. The slash-line from 2016 wasn't pretty: .220 AVG/.312 OBP/.380 SLG%. Over the course of those 771 at-bats, that's a slash-line of: .211 AVG/.303 OBP/.342 SLG%.
Those numbers represent more than a year and a half of a putrid level of production. I don't know that there's another player in the league that has been given a leash this long.
Shall we go further?
Lets lump on an additional 110 at-bats, because Gordon's career nosedive actually began in the second half of the 2015 season. Oh, nobody wants to talk about 2015, unless we're reminiscing the championship run. And as it pertains to Alex Gordon, all we remember from 2015 is that missile he launched off Jeurys Familia in Game 1 of the World Series. Rightly so, because that home run cemented Gordon forever in Royals lore.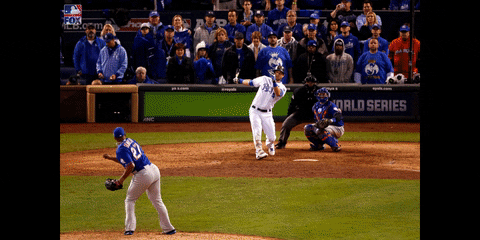 If you'll recall, Gordon had a pretty severe groin injury in 2015. It was so bad, most thought he did something much more severe than a groin strain, as awful as that sounds, because he had to be carted off the field.
//players.brightcove.net/2157889318001/default_default/index.html?videoId=4345146515001
He missed games from July 9th-August 31st, which represents over 50 games. Prior to that, he was having a very solid season–.279 AVG/.394 OBP/.457 SLG%. He returned from that injury on September 1st, 2015, and this is where the nosedive began.
In the 110 at-bats he logged the rest of that season, he posted a slash-line of .250 AVG/.327 OBP/.365 SLG%. Not horrible, but markedly worse than the season he was having.
Dating back this far means we're examining Gordon's last 881 at-bats. We're well beyond the small sample-size argument here, and barreling toward 1,000 at-bats of little to no value, unless a drastic and unforeseeable change is made.
I'd like to think I've watched a lot of baseball in my lifetime, and I sure can't think of any prominent players who were good, then this bad, and then returned to prominence. But @RoyalsReview dropped this gem of a tweet:
Was trying to find recent examples of back-to-back poor seasons over age 30 that bounced back. Only one I could find was Marquis Grissom. https://t.co/4y585yTodG

— Royals Review (@royalsreview) August 3, 2017
Are you ready for how ugly this has been? Over Gordon's last 881 at-bats, he's registered 188 hits. To put some perspective on this, Gordon's teammate, Eric Hosmer, has 131 hits in 408 at-bats this year! That's only 57 fewer hits, in less than half the at-bats. It's reasonable to predict that Hosmer gets to at least 188 hits, possibly 200+, by the end of this season.
Again, that's more than Gordon has tallied since the second half of 2015, yet continues to be our EVERYDAY LEFT FIELDER! Gordon's slash-line average over those 881 at-bats? Get ready for it. Grab the nearest trash bucket to puke in.
.224 AVG/.311 OBP/.350 SLG%

I'll say it again, I know Kansas City loves Alex Gordon. Hell, I love Alex Gordon. I named my first-born after him. Ok, that's not true. We actually named him after the refined game show host, Alex Trebek.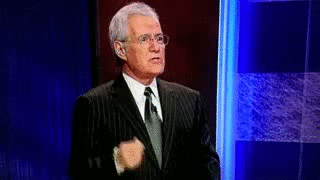 Anyway, this got me thinking how Gordon's numbers stack up against some of the most LOATHED Kansas City Royals players of all time (courtesy of Max Rieper and Royals Review):
Over the course of 1,017 at-bats, Yuniesky Betancourt produced the following slash-line: .248 AVG/.276 OBP/.395 SLG%
Over the course of 805 at-bats, Neifi Perez produced the following slash-line: .238 AVG/.265 OBP/.303 SLG%
Over the course of 838 at-bats, Kevin McReynolds produced the following slash-line: .246 AVG/.338 OBP/.421 SLG%
If you're seriously not nauseous by now, your stomach-lining is made of Teflon. The bottom line here is that Gordon has been given a generously long leash, and failed miserably.
You can't sell a fan-base on "going for it" or "all in", and continue to trot that kind of player out there every day. What is best for the Royals, right now, is Melky Cabrera in left field, and Bonifacio in right. And probably somebody not currently on the active roster at designated hitter. Until then, I'm not buying "all in".
**Disclaimer: Whenever I've gotten super-frustrated with Alex Gordon in the past, and maybe started giving up or talking smack on his production, he's shoved it in my face with an uptick in performance. You see, I wrote this to encourage Gordo. ☺