These are exciting times in Royals Nation. The trade deadline is quickly approaching, and after already striking a deal with the San Diego Padres, Jon Heyman suggests the Royals are still scouring the market for more pitching.
even after acquiring cahill, royals are looking around for another starter. cahill's been effective as swing man in past, could go to pen.

— Jon Heyman (@JonHeyman) July 25, 2017
The fact that the Royals are buying, and appear as though they're willing to buy some more, means they're in it to win it. So, not only can fans enjoy the excitement that comes along with all the wheeling and dealing the trade deadline offers, but they can yet again relish in another run at the playoffs.
As recently as this afternoon, there were some who believe the Royals and Blue Jays could be lining up a trade for Francisco Liriano and/or Marco Estrada
Re: Royals/Liriano, I've also heard them linked to Jays starter Marco Estrada in recent days.

— Chris Cotillo (@ChrisCotillo) July 26, 2017
As it stands now, the Royals are 2 games behind the Cleveland Indians for the Central Division lead, and currently hold one of the Wild Card positions.
Early on in the season it appeared as though we were going to watch the Royals core unceremoniously ride out of town without having done much the past two seasons. But now we get to watch that core make another playoff push, and perhaps ride off into the sunset after being crowned world champions again.
I know this team still has massive warts, and the likelihood of them being World Series champs again is still pretty far-fetched.
Unfortunately, what is not far-fetched is the likelihood that we're watching our core play together for the last time. It's no secret that the contracts for the big-three Royals (Lorenzo Cain, Eric Hosmer and Mike Moustakas) expire at the conclusion of this season. It's also no secret that the Royals likely will not re-sign all of them, or any of them, for that matter.
The Royals payroll at the beginning of this season was around $140 million, which put them middle of the pack in spending. Hosmer, Cain and Moustakas are currently the 3rd, 4th and 5th highest paid players on the roster. Those contracts are only going to get more expensive when they hit free agency.
Along with those three players, there are several others whose contracts will be expiring. For instance, the Royals 6th highest paid player, at $8 million this year, is Omar Infante. Yes, that Omar Infante. The one that hasn't worn a Royals jersey since June, 2016.
As far as I can tell, the Royals have about $64 million coming off the books after the 2017 season. Plenty of money to play with, right? Well, it's not quite that easy. While that money is coming off the books, many players will see salary bumps in 2017, which chews into that money pretty quick.
Here are a few examples:
Alex Gordon– $16 million in 2017 -> $20 million in 2018
Jason Hammel– $5 million in 2017 -> $9 million in 2018
Ian Kennedy– $13.5 million in 2017 -> $16 million in 2018
Salvador Perez– $4.2 million in 2017 -> $8.7 million in 2018
Brandon Moss– $3.75 million in 2017 -> $7.25 million in 2018
Danny Duffy– $5 million in 2017 -> $14 million in 2018
Travis Wood– $4 million in 2017 -> $6.5 million in 2018 (which the Royals agreed to pay all of to the Padres, as part of their recent trade)
What I listed alone accounts for $30 million in salary increases for 2018, and those aren't the only players that will see salary bumps in 2018. Factoring in players who will go to salary arbitration, and see salary increases that route probably tacks on an additional $10+ million (may actually be significantly more).
So, if my spotty math is anywhere close to correct, of the $64'ish million that is coming off the books after 2017, $40+ million is already spoken for. That doesn't leave the Royals with much to spend in 2018, and certainly doesn't give them enough to re-sign all of their major free agents—Cain, Hosmer and Moustakas. And this is if the Royals want to keep payroll where its at. In many rebuilding projects, payroll decreases significantly.
I do think they'll bring one of these players back, but here's my very amateur analysis of all three: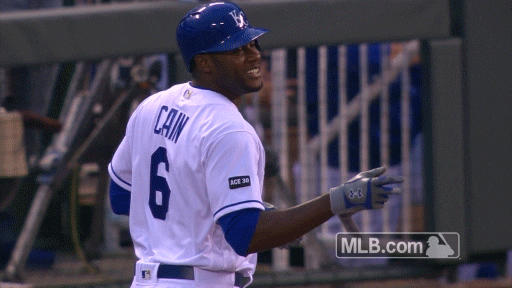 Lorenzo Cain – Will be 32 years old at the beginning of the 2018 campaign. For that reason alone, I think it will be hard for Cain to secure more than a 3-4 year contract. But I also think this is what makes him a candidate for retention by the Royals.
He's logged over 500 at-bats only once in his career, and unless he goes on an absolute tear this second half, his batting average will have dropped for the third year in a row. That being said, his SLG% and OPS% are up a tick from 2016.
I tried to find some players similar to Cain in terms of age and production over the past few years. The players I came up with are Andrew McCutchen and Yoenis Cespedes.
McCutchen is due $14.75 million next season, unless the Pirates elect to buyout his final year for $1 million.
Cespedes signed a 4-year, $110 million contract last offseason. The Royals certainly won't fork over a Cespedes-like contract because, well, that's just ignorant.
I doubt any team will give Cain a 5-year deal, and I'm quite certain the Royals wouldn't. An annual salary between $14-16 million depending on the length of the contract is about what I'd expect. Maybe closer to the $16 range if it's only a 2-3 year deal, and maybe closer to $14 million if it's anything beyond a 3-year deal.
The Royals don't have an abundance of options to replace Cain with. Someone like Billy Burns might be able to help, or maybe even Bubba Starling finally gets a shot. Perhaps a reunion with Jarrod Dyson could happen. Regardless, the Royals can likely find much cheaper options than Cain to hold down center field until future stars like Khalil Lee or Seauly Matias are ready.
2018 Projected salary: 4 years, $60 million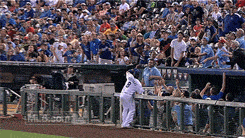 Mike Moustakas – Turns 29 toward the end of this season. A season that he's already set a career high in home runs. Power-hitting third basemen are hard to find, let alone left-handed power-hitting third basemen. I believe this is what will price Moustakas out of the Royals level of comfort.
On top of that, I think Moose has a strong desire to play closer to his California home. If that's true, the Los Angeles Angels will have a hole to fill at third base next year, and could very likely outbid the Royals for his services.
While Moose's age doesn't present any red flags, his health might. I'm not really talking about health as it pertains to spending time on the disabled list, because outside of a freak injury, Moose has avoided the disabled list for the most part. I'm referring mostly to his physique.
It's not hard to see that Moose isn't the most physically fit of ball players. That image of him on the platform with all the other 2017 Home Run Derby participants still makes me cringe. There are all of these enormous and chiseled ball players, and then there's pudgy Moose.
While his physique hasn't gotten in the way of his performance thus far, I could see the Royals hesitant to give a big contract because of it. They've been burned before. Exhibit A would be Billy Butler. The Royals gave him a healthy contract, and watched his production fall off a cliff. Although, the counter to that is Alex Gordon. A perfectly chiseled ball player they gave a hefty contract to, and once again, production falls off a cliff.
Moose has been a somewhat up and down performer throughout his career, so I think the Royals will shy away from extending a long-term offer to him. The Royals do have some in-house options to replace Moustakas in Cheslor Cuthbert, Hunter Dozier, or Whit Merrifield.
2018 Projected Salary: 5 years, $82.5 million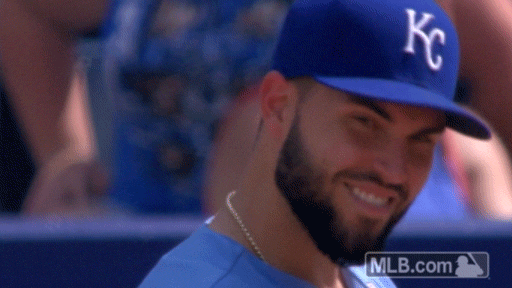 Eric Hosmer- Turns 28 later this season. Hosmer, by the looks of it, has been made the leading man of the Kansas City Royals. When people think about the Royals, he's probably the first person they think about.
The Royals seem to have propped him up in this role, and I have to give them/him credit, Hosmer has done a good job. You can tell he's a leader on the team, and hasn't wavered in this role. I think Hosmer is the player from this trio that the Royals work hardest to retain.
Unfortunately, he'll probably also be the most expensive.He'll only be 28 next season, and is really entering what should be his prime years of production. By now, you know pretty much what you're going to get from Hosmer. You'll get a solid batting average, 20'ish home runs, and good defense.
He's a pretty steady performer, and I wouldn't be the least bit surprised if his numbers actually improved over the next few years as he's entering his prime. The Royals don't have anyone banging on the door to replace Hosmer.
If he leaves, first base duties probably fall to Brandon Moss. Ryan O'Hearn and Hunter Dozier could also be options. O'Hearn is probably still a year away from being ready, and Dozier needs to prove he can bounce back from a year all but lost due to injury.
There is some depth in the minors though. Samir Duenez, Chris DeVito and Nick Pratto show some real potential, but all are a minimum two years away from contributing.
The Royals have never given out a $100 million contract, and I think they might be able to avoid that here as well, but it will be close. The problem the Royals will likely face is that Hosmer will be coveted by several other teams, and some of those teams have very deep pockets—like the Yankees.
In the end, though, I see Hosmer signing a contract similar to the one Wil Myers recently signed—6 years, $83 million. I could see the Royals increasing the monetary commitment, and back-loading it to coincide with what is sure to be a more lucrative TV contract in the next few years.
2018 Projected Salary: 6 years, $90 million
The temptation, with all of three of these players, will be to go to a ball club that is competitive. In turn, competitive teams will covet these guys because they've been there, done that.
The Royals, however, will be asking whoever they sign to be a leader and usher a new crop of ball players through a rebuilding phase. That could be a pretty tough sell, unless there's some degree of loyalty in the ball player's heart. I hate to say this, but there usually isn't. Money, and sometimes geography, do most of the talking.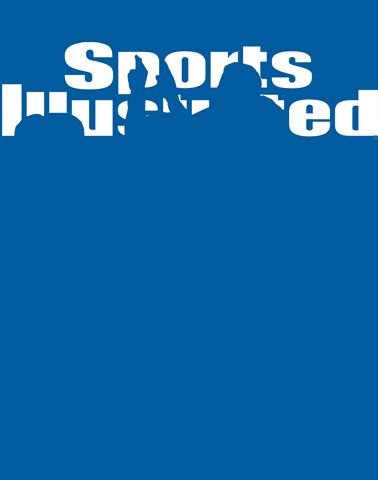 Worst case scenario, and one that is quite likely, the big-three leave for greener pastures. It will be a sad day to have to say goodbye to these guys. No more lean-backs from Lo-Cain? No more Moose calls? No more Hoz?
Should they all leave, the Royals would most likely receive three 1st round supplemental draft picks, or sandwich picks if you will. These selections take place between the 1st and 2nd rounds of the next draft, and would put the Royals in a position to draft several of the top draft picks available. Who knows, maybe they draft the next guy, or guys, that guide the Royals back to championship baseball.
Regardless, you can take our Lo-Cain. You can take our Moose. You can take our Hoz. But you can't take our 2014 or 2015 (and maybe 2017?). No matter what jersey those guys end up wearing, the've certainly earned the distinction of being FOREVER ROYAL.